Sedation Dentist – Coral Springs, FL
Feel At-Ease in the Treatment Chair
Do you feel nervous or anxious at the thought of having to enter a dentist's office? You may be surprised to learn that hundreds of thousands of adults in the country feel the exact same way. Whether you had a bad experience in the past, are afraid of getting bad news about your oral health, or you're overstimulated by the sounds and sights of the office, we'll make sure you feel comfortable. We offer sedation dentistry to allow you to keep up with your oral health without having to put yourself through a traumatic experience.
Why Choose Kulick Dental Group for Sedation Dentistry?
Fast-Acting Nitrous Oxide Sedation
Effects Wear Off Quickly
Great for Patients with Sensitive Gag Reflexes
Nitrous Oxide Sedation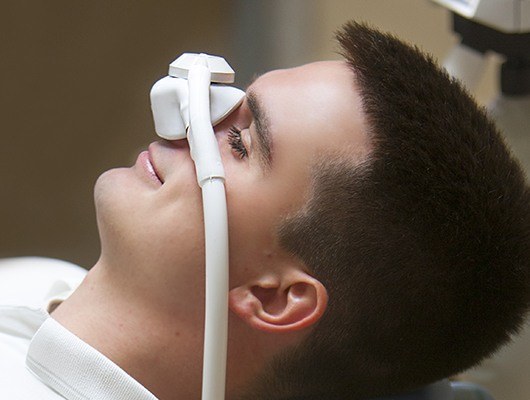 Nitrous oxide is a fast-acting form of dental sedation that you can breathe in. It's a colorless, odorless gas that's administered through a small nose mask that we'll place on you when you sit in the treatment chair. The calming effects will kick-in within a few minutes. Once your treatment is complete, we'll remove the mask, and you'll feel back to your normal self in three to five minutes.