Root Canal Therapy – Coral Springs, FL
Preserve Your Natural Teeth & Stop Your Pain
When our patients hear that they need a root canal, their first reaction is typically panic. This is due to all of the misinformation and rumors floating around about this procedure, like how scary it is or that it's painful. You'll be relieved to know that neither of these myths are true! Not only is this procedure simple and virtually pain-free, but it also allows us to cure painful toothaches caused by infections and preserve your natural tooth.
Why Choose Kulick Dental Group for Root Canal Therapy?
Virtually Pain-Free Treatment
Customized, Strong Dental Crowns
Dental Sedation Available
The Root Canal Procedure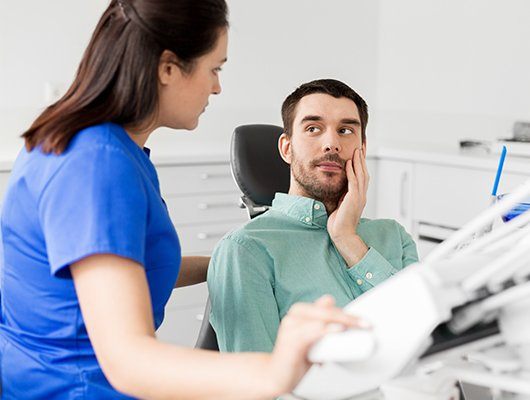 The process of getting a root canal typically takes place over the course of two appointments. First, one of our experienced dental professionals will access the inside of your infected tooth through the biting surface. This will allow them to remove the damaged pulp in the inner chamber that's causing you pain. After sanitizing the area to make sure that no harmful bacteria linger, our team will rebuild the structure of your tooth and top it off with a strong and durable dental crown for added protection and support.