Periodontal (Gum) Disease Treatment – Coral Springs, FL
Tackling Gum Disease Today
It's estimated that gum disease affects 75 percent of Americans over the age of 35. If you're shocked by that statistic, we believe you should be. Gum disease, or periodontitis, can have severe effects on otherwise healthy bodies -- including, but not limited to, tooth loss and serious heart problems, like cardiovascular disease, heart attacks, and high blood pressure. There is encouraging news in the fact that gum disease is incredibly easy to prevent -- and if it's caught in its earliest stages, it's also reversible. Learn more about the condition to enjoy better gum health throughout your lifetime.
Why Choose Kulick Dental Group for Periodontal (Gum) Disease Treatment?
Advanced Laser Periodontal Therapy Available
We Accept
Dental Insurance
Hassan is an Experienced Periodontist
Scaling & Root Planing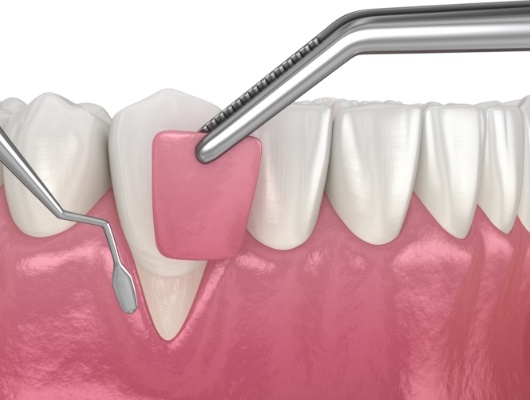 Scaling and root planing is a two-step process that typically takes place over the course of two appointments. During the first, Dr. Hassan will clear all plaque and tartar from the surface of your teeth, as far down as the gumline. This will provide your gums with a chance to heal by giving them a break from being attacked by harmful oral bacteria. Finally, we'll smooth out the roots of your teeth, providing your gums with a chance to healthily reattach and protect the vulnerable areas.
Laser Periodontal Therapy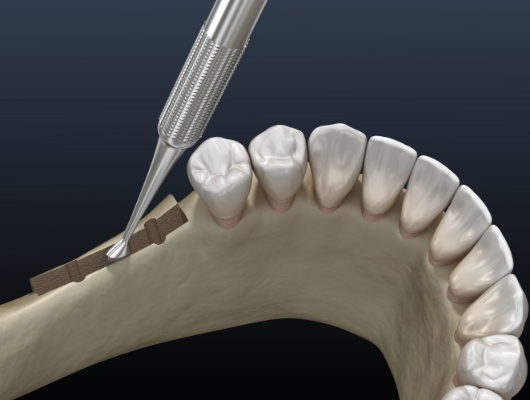 At Kulick Dental Group, we use the latest technology, including our soft tissue laser, to help fight off harmful oral bacteria and reverse the effects of gum disease. The precise beam of light allows us to remove bacteria deposits as well as any severely damaged gum tissue, only leaving healthy tissue behind. Due to the fact that we use the most advanced instruments in this procedure, you can count on a quick recovery, minimal bleeding, and no scalpels or sutures.
Arestin Antibiotic Therapy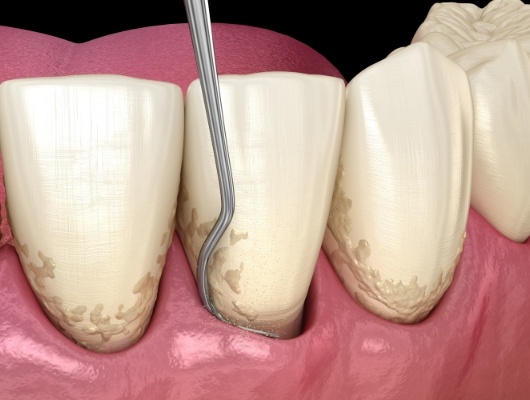 Typically, in combination with any of the three gum disease therapies listed above, we also recommend antibiotic therapy. We use Arestin Microspheres instead of antibiotics in pill-form to target the affected pockets of your gums and drastically reduce the presence of infection-causing bacteria. Over time, they will gradually release the antibiotic naturally, so you won't have to worry about taking pills and you can quickly resume your normal activities after the treatment.
Risk Factors for Gum Disease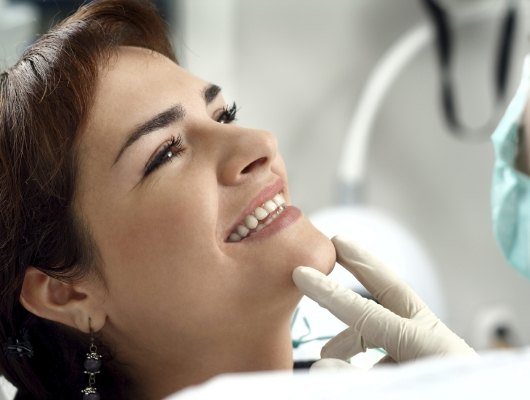 Patients who experience the following risk factors should be aware of their risk for periodontal disease and make healthy changes or schedule frequent dental checkups to maintain good gum health.
Adults over the age of 35 are more likely to suffer from the condition
Tobacco use of any kind (especially when combined with heavy alcohol consumption)
Poor oral hygiene
Pregnancy can cause a temporary form of the condition known as pregnancy gingivitis
Certain health conditions, like diabetes, can cause gum disease
Preventing Gum Disease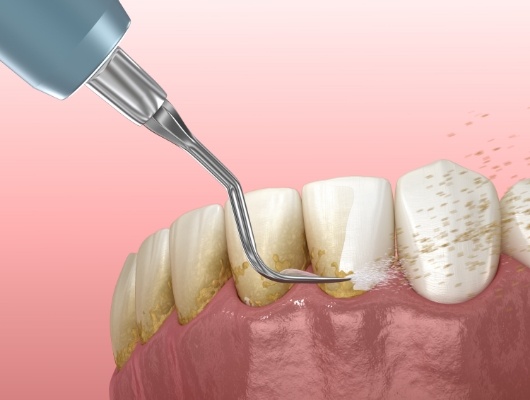 You can take steps to prevent gum disease. Brushing for two minutes twice a day, flossing daily and visiting your dentist twice annually will all go far in helping you maintain healthy gums for years to come. But if you do develop the condition, know you can find treatment for periodontal disease from the team at Kulick Dental Group. With a deep cleaning (also known as scaling and root planing), antibacterial treatment or another solution, we can treat your condition promptly and effectively to help you enjoy healthy gums once again.
We invite patients in Coral Springs, Parkland, Coconut Creek, Margate, Tamarac and Deerfield Beach to increase their oral health by scheduling an appointment at Kulick Dental Group today.