Dental Insurance – Coral Springs, FL
Helping You Get the Most Out of Your Coverage
At Kulick Dental Group, we're happy to make getting the high-quality dentistry that you deserve easier and more affordable than ever. Our team is happy to file claims on your behalf and help you get the most out of your coverage by saving you from steep out-of-pocket costs. To understand more about your dental insurance plan and how your benefits work, we've provided some helpful information below. If you still have questions, feel free to call and ask us!
Understanding How Dental Insurance Works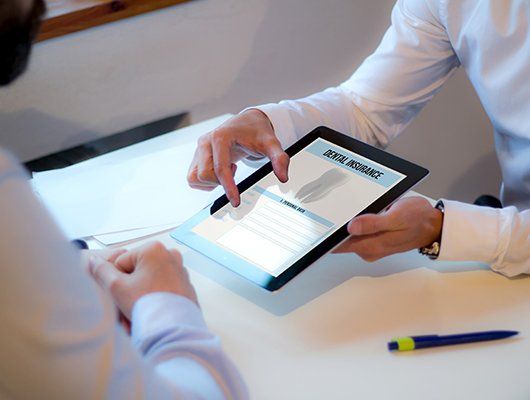 In order to understand your dental insurance plan better, there are a few terms you should familiarize yourself with:
Premium: The yearly or monthly amount that you pay in order to receive coverage.
Deductible: The annually-set amount of money that your insurance company requires you to pay before your benefits kick-in and they cover your treatments.
Maximum: The capped-off amount that your insurance company agrees to pay for dental treatments every year.
In-Network Dentist: A dentist who has negotiated discounted fees and rates with your dental insurance company, making them an "in-network provider."
Out-of-Network Dentist: A dentist who doesn't have a contract with your dental insurance company, but can still provide you with high-quality care and help you get reimbursed through your insurance.
What Does Your Dental Insurance Plan Cover?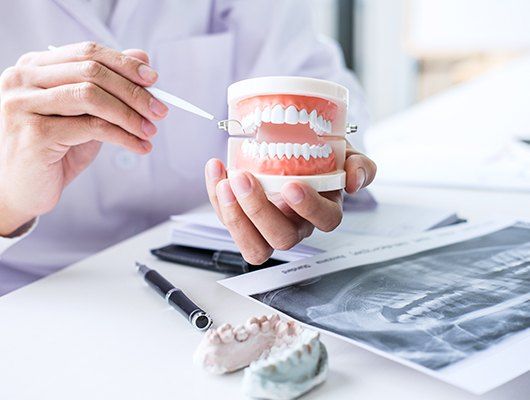 Most dental insurance providers use a 100-80-50 coverage structure to determine whether a certain treatment that you get will be paid for. This means that they pay for 100 percent of preventive care, like checkups and cleanings, 80 percent of regular treatments, like cavity fillings, and 50 percent of more invasive services, like root canal therapy or a tooth extraction. It's important to keep in mind that all dental insurance plans vary, so you'll need to contact your provider directly to find out whether a certain treatment will be covered.
Our In-Network PPO Dental Insurance Providers
At Kulick Dental Group, some of our providers are in-network with certain insurance companies, while some remain out-of-network. No matter what, our financial coordinators will be happy to file claims on your behalf to help you get reimbursed or covered. If they're in-network, it means that they've negotiated discounted rates for their services with the insurance company, allowing them to pass on savings to you!
Dr. Kulick
Dr. Kulick is an out-of-network provider.
Dr. Ghodsi
Dr. Ghodsi is an in-network provider for the following PPOs:
MetLife
Humana
Cigna
Aetna
Delta
Dentemax
Connection Dental
Assurant/DHA
Out of Network Provider for all other PPO's
Don't see your plan? We likely take it! Reach out to our team today!