About Our Dental Practice – Coral Springs, FL
Comprehensive Dentistry Under One Roof
At Kulick Dental Group, we offer the expertise and knowledge of four skilled dentists and specialists. This allows us to provide a variety of modern dental services that are just as focused on treating an issue as they are on preventing it from happening again. When you enter into our practice, you'll quickly learn about what makes us special, and it's our friendly and understanding team, the custom-tailored care we deliver, and everything listed below.
State-of-the-Art
Dental Implants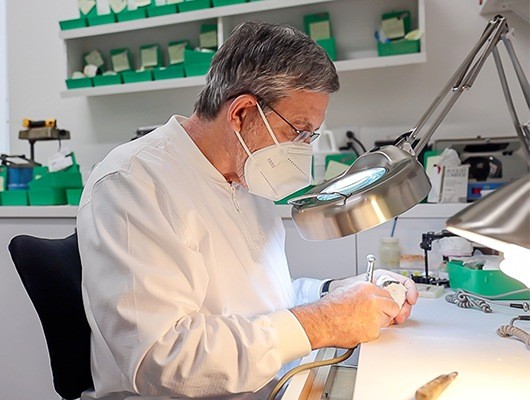 Unlike other dental practices, our team at Kulick Dental Group is able to complete the entire dental implant process under one roof, including the surgical placement of your implant posts. Dr. Kulick has also designed a special abutment that allows all implant crowns to be screw retained. so you could say that he's definitely an expert when it comes to this procedure. To learn more about this advanced tooth replacement solution that's a favorite among patients, click on the link below.
In-House
Dental Lab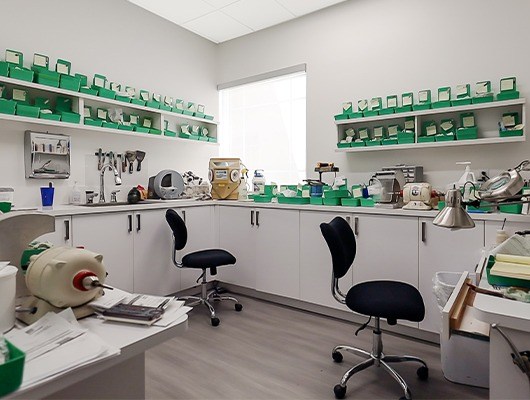 Our in-house dental laboratory helps quickly and precisely craft your restorations to our dentists' specifications. We use the highest quality of materials and can create beautiful, durable, and natural-looking prosthetics that are built to last. If you come to us to get a denture, bridge, or crown, you can rest-assured that it'll look great because the professionals who treat you will be highly involved in the creation of your prosthetic as well.
Beautify Your Smile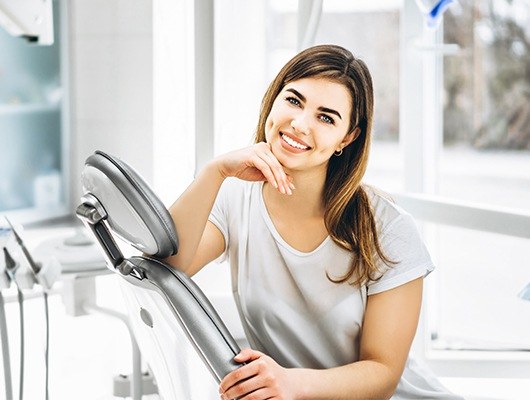 Are you unhappy with your smile? We offer a wide array of individualized cosmetic treatments that can address imperfections like broken teeth, slight misalignment, discoloration, and severely misshapen teeth. Depending on your needs, we'll help create a treatment plan to address your concerns and provide you a beautiful smile that makes you feel more confident. To learn more about the cosmetic services we offer, click on the link below!
Eliminate Jaw
Pain & Headaches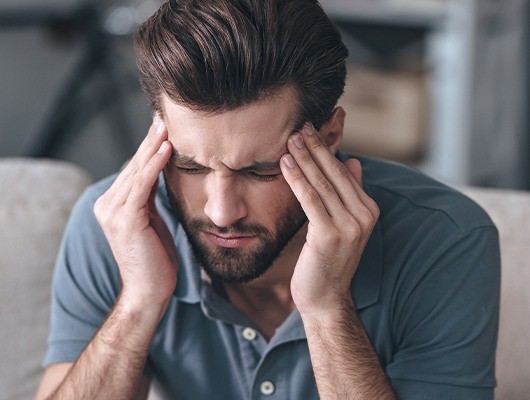 Do you experience daily jaw pain, migraines, and neck or shoulder pain? These are all common signs of a condition known as TMD or temporomandibular joint disorder. It occurs when the two joints that connect your jawbone to your skull aren't functioning properly due to a variety of reasons, such as bite misalignment and trauma. We offer different TMJ therapies to help relieve the stress on your joints and ease your jaw pain.
Bilingual Team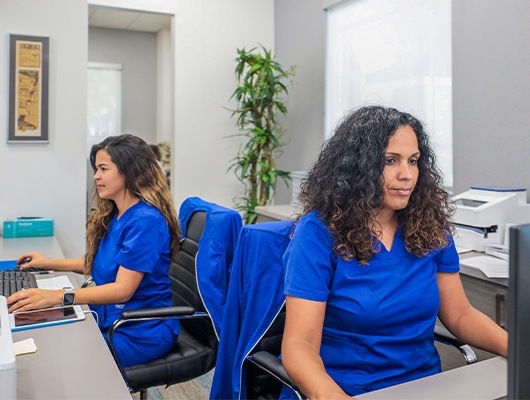 At Kulick Dental Group, we want all of our patients to feel comfortable and confident in their care, and we don't want language barriers to prevent that from happening. Our staff speaks English, Spanish, and Creole, and we have dentists that speak English, German, Farsi, and Hindi! Needless to say, you can get the attentive, detail-oriented care you need here.

For our Spanish-speaking guests, click below for helpful info!