Emergency Dentist – Coral Springs, FL
We Can Ease Your Discomfort and Repair Your Teeth
Dental emergencies always seem to happen at the worst possible times, and being unprepared can make them even more stressful. At Kulick Dental Group, we want to help ease your worries by providing you with fast, effective care in your time of need. Our team of professionals is more than happy to walk you through basic first aid while you're making your way to our office. We can see you the same day and we even offer extended night and weekend hours for your convenience. Don't hesitate to contact us right away if you ever find yourself in a dental dilemma!
Why Choose Kulick Dental Group for Emergency Dentistry?
Weekend & Extended Office Hours
Experienced & Skilled Dental Team
Sedation Dentistry Available
How We Treat Dental Emergencies
We hope you never experience a dental emergency, but if you do, it's important to have a plan in advance. Knowing that you have our experienced team in your corner during an urgent dental situation will help take some of the stress out of these scary situations. Here's how we handle dental emergencies:
Step 1: Call Our Office. The sooner you call our office, the sooner we can help! We'll walk you through basic first-aid tips for handling your situation until you can reach us, even if you call in the evening or on the weekend.
Step 2: See Us for Your Same-Day Appointment. We can almost always see emergency patients on the same day they call us. We're open until 6:30 pm on Tuesdays, 5:30 pm on Mondays, Wednesdays, and Thursdays, and offer Saturday appointments.
Step 3: Review the Findings & Make a Plan. When you arrive at our office, one of our skilled dentists will see you right away for evaluation. Once they've collected the necessary information, they'll review their findings with you and explain your recommended treatment plan.
Step 4: Get the Care You Need. Once you and your dentist have finalized the plan for your treatment, our dedicated team will get to work right away to restore your smile!
The Most Common Dental Emergencies
The phrase "dental emergency" is an umbrella term for a variety of issues that may need immediate attention. In any case, we're here to help. Even if the accident happens after office hours or on the weekend, be sure to call our number, 954-507-3989, to get into contact with one of our dentists. They'll be more than happy to offer you the first-aid guidance you need right away.
Understanding the Cost of Emergency Dentistry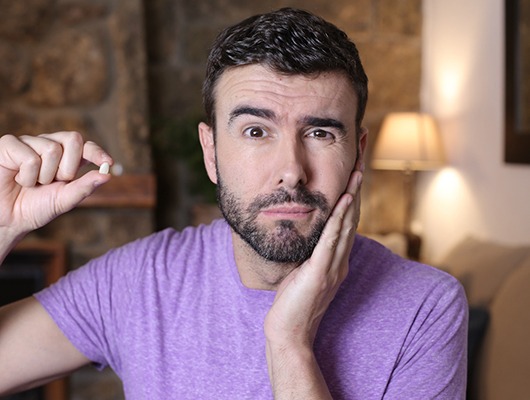 Naturally, emergency dental care comes with a price. It's important to be aware of the costs involved before you agree to any sort of treatment. Sometimes only a minor filling will be required, but in other situations, treatments such as root canal therapy may be necessary. At Kulick Dental Group, the cost of emergency dentistry in Coral Springs will be explained to you ahead of time so you know what to expect when the time comes for payment.
Every Dental Emergency is Different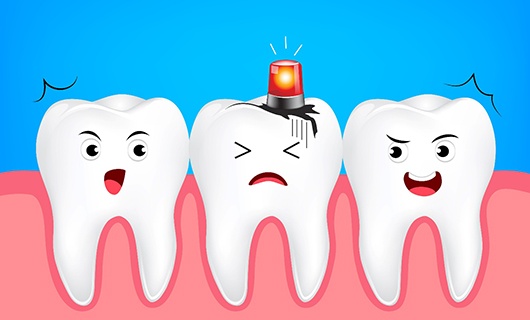 Believe it or not, visiting your emergency dentist is relatively inexpensive. During your appointment, our team will evaluate the extent of your condition and determine which treatments are necessary to get your smile back on track. Since every case is unique, it's impossible to provide an accurate cost estimate until you come in for an exam.
However, some common solutions for dental emergencies include root canal therapy, extractions, dental crowns, and TMJ treatment. We will explain our findings and the recommended treatment plan, plus provide a cost estimate in advance so there won't be any surprises!
Taking Care of Your Smile Can Save You Money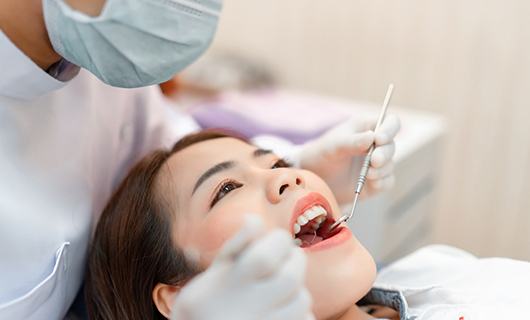 Not every dental emergency is entirely avoidable. Although some happen because of accidental injuries, the majority are the result of unchecked infection or damage. Fortunately, you can keep your smile healthy and save thousands of dollars over the years by investing in routine dental checkups.
On top of that, you can avoid breaking the bank by visiting our team as soon as you notice something wrong with your oral health. Taking care of a problem right away will help you avoid needing more expensive and extensive treatment later on.
Does Dental Insurance Cover Dental Emergencies?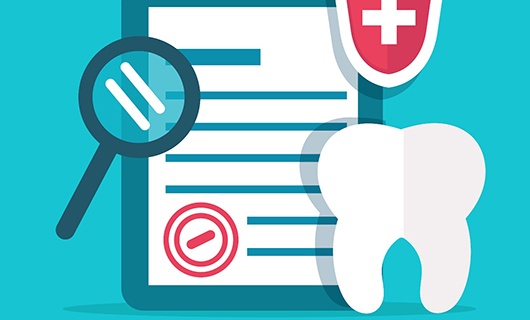 The good news is that most dental insurance plans offer some level of coverage for emergency situations. At least one yearly emergency exam is typically fully covered, while common services associated with hurting teeth like root canal therapy, extractions, and dental crowns are eligible for 50-80 percent of coverage. Of course, every policy is unique which is why you should confirm the details with your insurance provider before committing to anything. Our team is more than happy to help with this process if needed!
Other Options for Making Dental Emergencies Affordable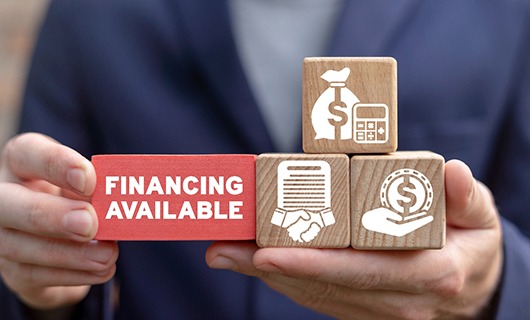 Don't have dental insurance? No problem, you still have access to an emergency dentist in Coral Springs! We offer flexible financing through CareCredit. This third-party financier offers patients low-to-no-interest payment plans. Contact us to learn more!
How to Prevent Dental Emergencies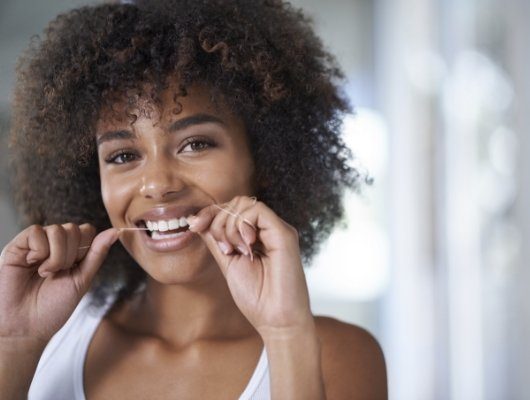 It may be easier to prevent dental emergencies than you thought. The best ways to keep your teeth and gums healthy and free of damage is to:
Brush your teeth twice each day using fluoride toothpaste.
Floss every day.
Rinse with antibacterial mouthwash every day.
Don't bite or chew on hard items like fingernails, pencils, or ice.
Treat bad habits such as bruxism (teeth grinding).
Keep your teeth safe while playing sports using a custom mouthguard.
TMJ/TMD Therapy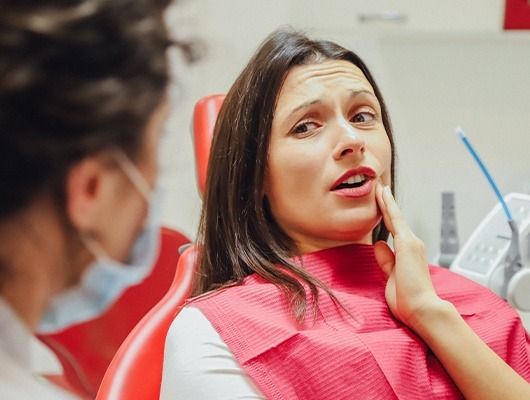 Have you noticed that your jaw regularly clicks, is painful, or locks frequently? These are all common and serious signs of TMJ dysfunction, or temporomandibular joint dysfunction. This occurs when the two joints connecting your jawbone to your skull aren't working properly due to trauma, bite misalignment, or other reasons. If you experience TMJ-related pain, schedule an appointment with us immediately so we can help restore your comfort.
Learn More About TMJ/TMD Therapy
Dental Emergency FAQs
Do you still have questions pertaining to a dental emergency? Should one occur, having the right information can help you stay calm and keep a clear head. That's why we've decided to answer some of our most frequently asked questions about dental emergencies down below. If you have a question about emergencies that you don't see answered on this page, feel free to contact us and ask away!
Should I go to the hospital or emergency dentist?
While your emergency dentist has plenty of experience dealing with dental emergencies, there are some situations where it would be best to visit your local emergency room instead. If you think your jaw might be broken or dislocated, you are bleeding profusely from the mouth, or if you are experiencing swelling that is obstructing your airway, you should visit the ER of your hospital instead of our office. However, we can take care of virtually all other oral health problems.
Should dental emergencies be treated immediately?
Dental emergencies are called emergencies for a reason. Unlike general medical problems that often get better if you leave them alone, dental health problems generally worsen the longer you ignore them. What starts out as a small cavity could turn into a larger infection that compromises your entire tooth if you don't get it treated in a timely manner. That's why you should contact our office immediately if you notice any of the dental emergencies described above.
Why should I put a knocked-out tooth in milk?
If you're unable to place your tooth back in its socket, storing it in milk is the next best thing. This is because keeping the tooth moist is of the utmost importance when trying to make sure it's viable for reattachment. While placing the tooth in water can help, milk actually has much of the same proteins as the tooth's natural environment: your mouth. These proteins stimulate the growth of new root cells and prevent roots from swelling up or becoming even more damaged.
How can I manage oral pain?
Until you reach our office, applying an ice pack, topical treatment like Orajel, and taking over-the-counter pain pills can help alleviate your dental discomfort. However, if you're experiencing severe oral bleeding, we recommend taking acetaminophen instead of ibuprofen or aspirin. Why? Ibuprofen and aspirin actually thin out your blood, so they may cause extra bleeding. Also, do NOT place aspirin directly on the sore tooth, because that can irritate your gums and ultimately make your toothache worse.
How can I prepare for a dental emergency?
In addition to take the steps listed above to prevent dental emergencies, you can also prepare an emergency kit with all the items you'd need for an urgent situation. Include items like:
Piece of paper with our contact information
Small container with a lid
Handkerchief
Gauze or cloth
Small bottle of acetaminophen
Dental wax