Advanced Dental Technology – Coral Springs, FL
Using the Latest Dental Technology for Precise Care
To make each of your appointments and treatments thorough, precise, comfortable, and convenient, we use the latest instruments in the dental world. Our in-house dental laboratory, advanced digital X-ray imaging, and other unique and state-of-the-art gadgets help us accurately diagnose problems and create treatments that are specially tailored to your unique needs and smile. To learn more about some of the interesting instruments you can find around our practice, read below!
Committed to State-of-the-Art & Comfortable Dental Experiences
Safe & Clear Digital X-Ray Imaging
We Use High-Quality Dental Materials
Start-to-Finish Dental Implant Treatment
Intraoral Cameras
Our intraoral camera is a handheld, easily maneuverable device that we can use to view troublesome areas of your mouth more clearly. It has a small camera on the end of it that transmits live video footage and pictures to a large chairside monitor. This allows you to see everything that we do, providing us with an additional resource to help explain what problem you face or how a treatment can help address it.
All-Digital X-Rays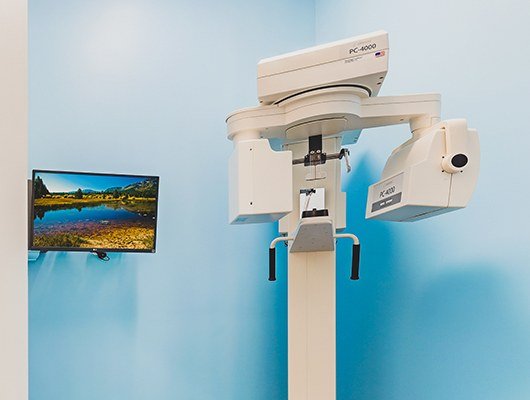 In the past, dentists would use film X-rays that used harmful chemicals for the environment and took a while to develop. Today, we use clear, safe, and fast digital X-ray imaging. The advanced technology used in this imaging system allows us to accurately diagnose problems and reduces radiation exposure by up to 90 percent, making it safe for children and adults. In addition, the digital formatting makes your X-rays easy to transfer and store.
Soft Tissue Laser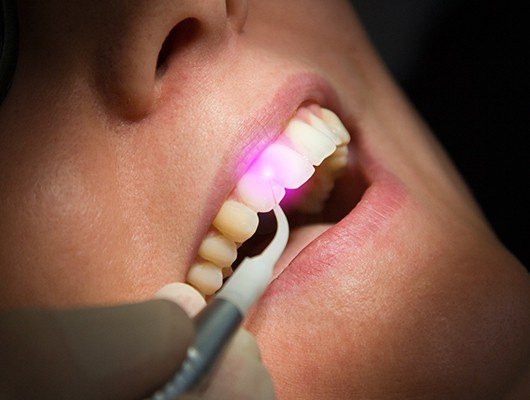 Our soft tissue laser is a neat device that makes certain treatments that typically require a scalpel and sutures, easier, less invasive, and pain-free. The device emits a concentrated beam of light that kills bacteria and cauterizes the area on-contact, which minimizes any bleeding and pain, reduces the risk of infection, and drastically reduces recovery times. The small beam of light also allows our team to be more precise during these treatments, yielding optimal results!
In-House Dental Lab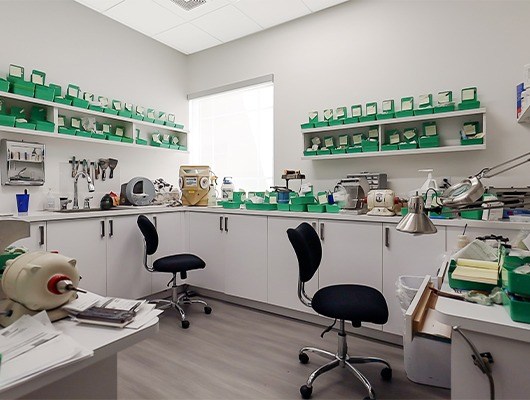 At Kulick Dental Group, we have an in-house dental laboratory, which is an incredibly unique feature for a practice. We use the highest quality of dental materials, like porcelain, ceramic, and zirconia, to craft beautiful, precisely fitted restorations that meet your needs. Whether you're looking to get a denture, bridge, or crown, you can rest-assured knowing that the results will be amazing because our experienced team will see the entire process through to the very end.