Children's Checkups & Cleanings – Coral Springs, FL
Keep Your Loved Ones Healthy & Happy
At Kulick Dental Group, we offer high quality dentistry for patients of all ages. In children especially, it's important to maintain routine checkups and cleanings. These visits not only prevent and detect oral health issues, but they set your little one up for a successful smile in the future. Our team of experts offers thorough dental checkups and cleanings to ensure your child has amazing dental hygiene. Read on to learn more about what your child can expect during a visit to your children's dentist in Coral Springs.
Why Choose Kulick Dental Group for Children's Dentistry?
Friendly & Caring Dental Staff
Comfortable & Welcoming Environment
Dental Services Tailored to Younger Patients
Dental Cleanings
for Children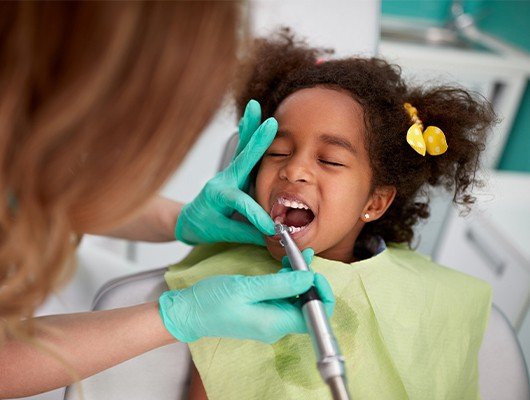 The first part of your child's routine visit will involve a thorough cleaning. Our dental hygienists are friendly and gentle, explaining each step to your child to help them feel safe and comfortable. First, their teeth will be cleaned, removing plaque and tartar that couldn't be reached at home. Then, our hygienist will polish your child's teeth with their choice of flavor, helping them enjoy a beautiful and sparkling smile. After, they can ask any questions they may have! This is also a good opportunity for our hygienist to give your little one some tips and tricks for better at-home care.
Dental Checkups
for Children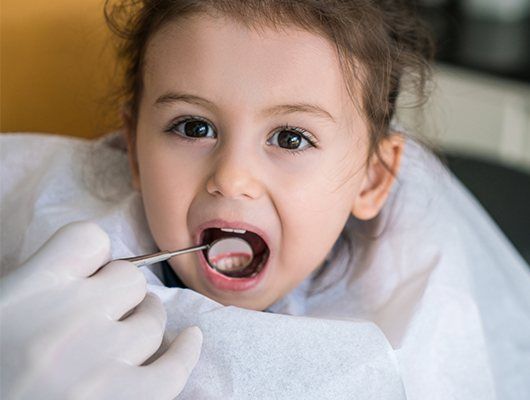 After the cleaning portion of their visit, your child will have their smile examined. This may involve looking at X-Rays of their teeth to ensure there aren't any problems that can't be seen with the naked eye. Dr. Kulick, or one of our other expert dentists, will carefully examine your child's mouth, looking for issues like decay, disease, and infection. This portion of the visit is especially important because your children's dentist detects problems early before they can become more severe.
The Benefits of Routine Children's Dental Visits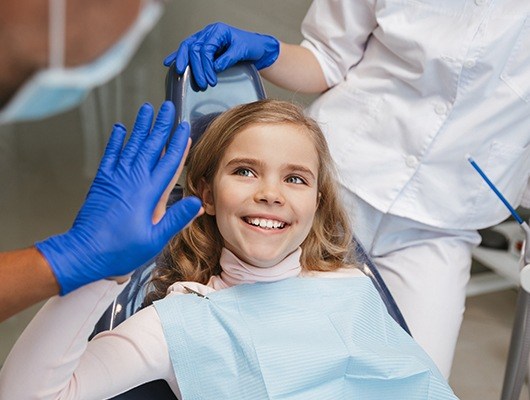 We recommend that you schedule regular appointments for your child at least twice a year because of these amazing benefits:
Prevention: Protect your child's smile from issues like cavities before they can even happen. And, if problems are detected, we can get their smile back to full health!
Price: Catching dental decay early on will help save you money by preventing more expensive dentistry in the future. Plus, routine visits are usually covered by your insurance.
Development: Routine visits are an important part of your child's healthcare development. Good dental experiences early on will make it more likely that they practice dental hygiene on their own as they grow older.
Are you ready to ensure the oral health of your little ones? Contact our office today to schedule checkups and cleanings for your children.