Porcelain Veneers – Coral Springs, FL
A Beautiful New Smile and Heightened Confidence
When you stare into the mirror, are you unhappy with the condition of your teeth? If so, it can make you more hesitant to interact with other people for fear of what they may think. Thankfully, there is a way to overhaul your smile, and better yet, it doesn't require a lengthy and complex treatment process. With the placement of porcelain veneers, the smile of your dreams is well within your reach. To get the process started, contact us today to schedule a visit with Dr. Walter K. Kulick!
Why Choose Kulick Dental Group for Veneers?
High-Quality, Stain-Resistant Dental Porcelain
Convenient Weekend Appointments
Additional Financing Through CareCredit
Good Candidates for Porcelain Veneers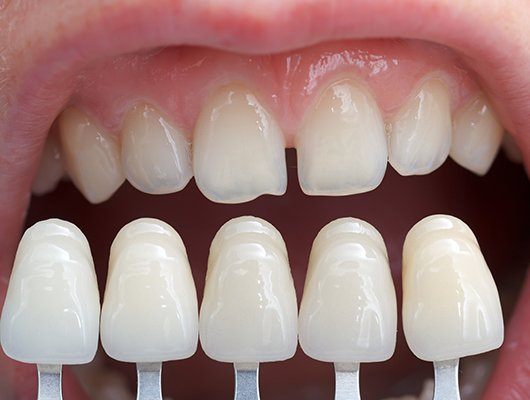 Because your oral health is always our primary concern, Dr. Kulick will perform a careful assessment of your teeth and gums before the porcelain veneers process starts. If there are any issues found, he'll develop a strategy to correct them so that when your new veneers are placed, you won't have to worry about any future problems that could compromise your oral health and your new smile.
The Porcelain Veneers Procedure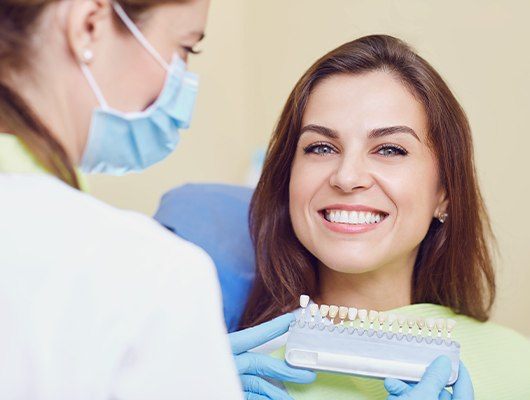 One of the most attractive features of the porcelain veneers process is its simplicity. Here are the basic steps Dr. Kulick will take to upgrade your smile and boost your confidence:
Tooth Preparation. So the veneers can blend into your smile line, we'll remove a thin layer of enamel.
Bite Impressions. After the tooth has been prepared, we'll take bite impressions that will be sent to a trusted lab to fabricate your veneers.
Temporary Veneer Placement. To protect your teeth during the fabrication phase, we'll place a temporary set of veneers.
Final Bonding. You can usually expect your permanent veneers to arrive at our office in about two weeks, at which time we'll invite you back so that Dr. Kulick can bond them into position and make any final adjustments that may be needed.
The Benefits of Porcelain Veneers
In addition to leaving you with a vastly improved smile, a set of veneers can provide an even chewing surface, which helps to prevent the premature wear of your other teeth. You can also expect better pronunciation from any gaps or chips being addressed.
Most importantly, though, you'll just feel better, which will naturally encourage you to smile more. This is significant given that recent studies show that people who smile often appear younger and more successful than their frowning counterparts.
Cost of Porcelain Veneers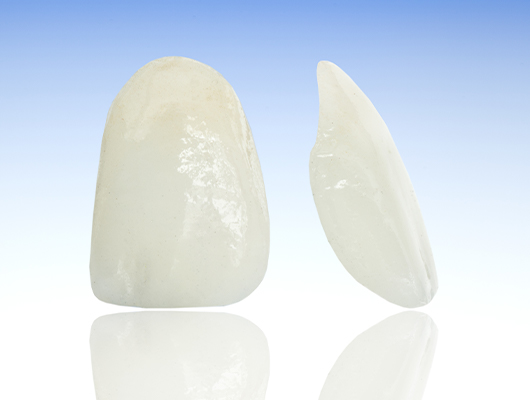 In comparison to other cosmetic procedures, the placement of porcelain veneers is generally less costly. Still, there is not a set price for treatment, because it is a highly customized procedure. When you visit our office, Dr. Kulick will take into account the number of teeth that need to be fixed and the condition of your oral health and any other requests that you may have. He'll custom create a plan specific for you, and based on that, generate an accurate cost estimate.
When you receive a set of veneers, you can take comfort in knowing that with proper care, which should include brushing and flossing at least two times a day, avoiding using your teeth as tools and maintaining regular dental visits, your new smile can last up to 15 years.
To learn more about the porcelain veneers process and to find out whether you're eligible, contact our Coral Springs office to request a visit today!
Veneers FAQs
Dr. Walter Kulick and his team want you to feel confident in your choice to transform your smile using veneers in Coral Springs. Much like any other cosmetic treatment, it's important that you have all the information you need to make a well-informed decision. This is why you will find a list of common questions asked by our patients regarding veneers. Because they are a permanent solution, you'll want to make sure you are ready to make the commitment. If you don't see your question or have additional concerns, please don't hesitate to contact our office.
Can veneers become stained?
The materials used to create your customized veneers are known to be much more stain-resistant than traditional tooth enamel; however, it is possible for them to become stained or discolored over time. This will only happen if you choose to neglect your oral hygiene routine and not maintain your veneers. Drinking too many dark-colored beverages, continuing to smoke, and practicing bad habits (i.e., nail-biting, chewing on inanimate objects, eating ice) can damage your veneers and also lead to staining. As a result, you will need to spend additional time and money to have them replaced much sooner.
Why are veneers better than other cosmetic treatments?
Ultimately, the type of cosmetic treatment you receive is up to you. Dr. Kulick will offer one or more possible options to hide your imperfections, but the reason veneers often stand high above the rest is because of their permanence. If you have no desire to return to your normal smile, veneers can be a great way to say goodbye (for good) to the stains, chips, breaks, and minor gaps that caused you to have low self-esteem. Not to mention, they create a natural appearance that can last a decade or more with proper care.
What should I do if a veneer comes off?
Should one or more of your veneers come off, it is best that you contact your cosmetic dentist in Coral Springs as soon as possible. Do not panic, but make sure to retrieve the broken piece(s) and bring them with you to your appointment. It may be possible for us to re-bond it if it's a clean break. If it is not, or you lost the veneer, we will need to have a new one created and bonded in place.
If I don't have veneers on all my teeth, how can I be sure they'll match the rest of my teeth?
It is not uncommon to have veneers placed only on those teeth that are most visible. However, if you want to maintain an even smile that looks the same, you may want to think about what you can do to achieve the desired look. The more veneers you have put into place, the greater the price tag, but there is another solution. Once your veneers are put into place, you can opt to have those teeth without veneers whitened. This can be completed before or after your veneer placement, but it will guarantee a more balanced appearance.
Will dental insurance cover my veneer treatment?
Unfortunately, veneers are a cosmetic treatment. As a result, most dental insurance companies will not agree to pay for it. However, this doesn't mean they are financially out of reach. Instead, Dr. Kulich and our team are pleased to work with CareCredit, which offers flexible financing. As a third-party financing company, they offer low and no interest payment plans to eligible individuals, allowing you to stay within your budget while working toward a new and improved, more beautiful smile.