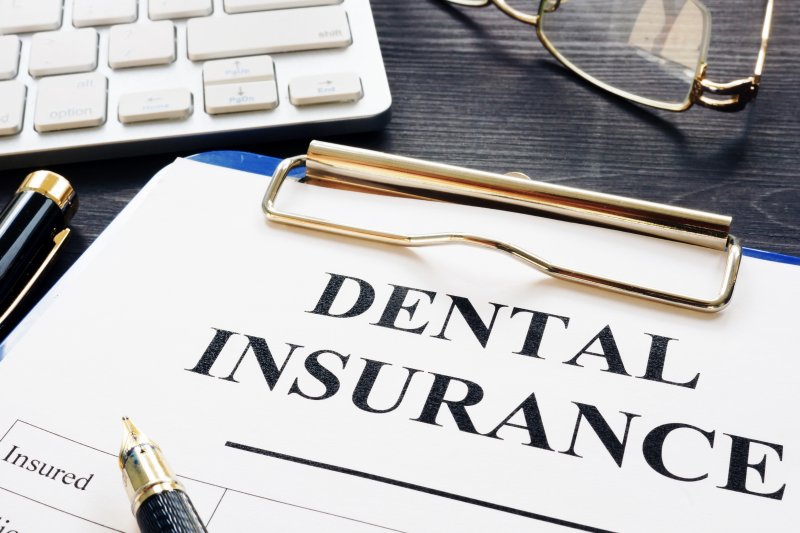 When it comes to getting good oral care, dental insurance is vital. After all, it impacts whether or not you can afford a needed treatment! Still, many people find any insurance challenging to navigate. The subject matter often seems dense, confusing, and less than straightforward. Some have even given up on trying to figure it out. That said, your Coral Springs dentist is here to straighten things out. Read on to learn three crucial things that'll help you grasp the basics of dental insurance.
Key Insurance Terms
Getting a handle on dental insurance means knowing its key terms. That said, here are the definitions for some common words used in insurance discussions:
Benefit Period: The time when your insurance's benefit — what your insurer offers for something under a plan — is payable. It's marked by an "effective date" and an "end date."
Co-Pay: A fee you pay for healthcare services. It represents the expense not covered by your insurance plan.
Deductible: The amount you pay for health care services before an insurance plan covers anything.
Maximum: The annual maximum is the top amount your plan will pay toward your dental care *within a benefit period*. The lifetime maximum is the highest amount your plan will pay toward specific services.
The Difference Between "Insurance" & "Benefits"
Keep in mind that dental insurance and dental benefits aren't the same.
Dental insurance will cover the cost of your procedures either fully or partly. It covers preventive care like cleanings and exams most of the time.
In contrast, a dental benefits plan offers discounts at certain offices. For an annual fee, it gives you reduced prices for dental, orthodontic, and oral surgery services.
The Types of Insurance Plans
When selecting a dental insurance plan, you'll have these options: a preferred provider organization (PPO), a dental health maintenance organization (DHMO), and discount or referral dental plans.
Like a health insurance PPO, a dental one comes with a list of dentists that accept the plan. You can go out of network, but your costs will be higher.
A DMHO provides a network of dentists accepting the plan for a set co-pay or no fee. However, it may not let you see an out-of-network dentist.
As referenced above, a discount dental plan is more like an insurance alternative. Rather than pay anything for your care, it gives you a discount on services from specific dentists.
There's plenty more you can learn about dental insurance. Still, the above facts should help you navigate the field in the future.
About the Author
Dr. Walter K. Kulick is a dentist in Coral Springs, FL, having earned his dental doctorate from the University of Pennsylvania. He is also a proud member of the American Dental Association and the Florida Dental Association. His specialties are dental prosthetics and TMJ/facial pain therapy, though he's also well-versed in preventive and cosmetic procedures. Dr. Kulick currently practices as part of the Kulick Dental Group and can be reached at his website or by phone at (954)-341-0500.