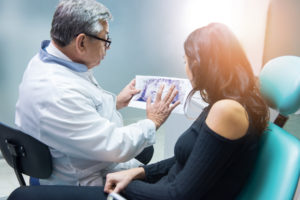 No one wants to have surgery, so the idea of needing it in your mouth can be particularly terrifying. However, there isn't really a whole lot to worry about. While dental surgery was certainly a difficult and grueling process in the past, modern techniques allow dentists to treat advanced issues without causing a lot of pain. In this article, you'll find out more about the most common types of oral surgery in Coral Springs, and how dentists are making them painless experiences.
The Most Common Types Of Oral Surgery
Tooth extractions: This is the procedure most people experience when they have their wisdom teeth removed. However, if the root of a tooth becomes damaged due to a severe infection or physical trauma, the entire tooth may need to be removed.
Root canals: When a cavity goes untreated, it can damage the nerves and blood vessels inside your tooth. Your dentist will remove the injured tissues, fill the area, and place a crown on top of it to prevent further damage.
Reconstructive surgery: If you break a bone around your mouth or severely damage the internal structures supporting your teeth, they will need to be rebuilt using multiple different procedures.
Dental implant placement: Dentists put a metal post in your jaw to replace a missing tooth root or provide stability for dentures.
Gingivectomies: To treat periodontal disease or improve the appearance of your smile, a dentist will remove a small portion of your gum tissue.
How Your Dentist Is Making Oral Surgery Pain Free
In the past, dentists didn't have the tools they needed to clearly understand what was happening in your mouth. Issues went untreated until they became severe, which caused a lot of pain. Modern technology has made it much easier to inspect your mouth and plan treatments sooner. Your dentist is making oral surgery less painful by using:
Consultations: Before committing to any surgical procedure, your dentist will thoroughly examine your mouth and medical history. This allows them to spot problems that might cause complications ahead of time.
Advanced X-rays: Practices are taking detailed 3D scans of patients' mouths. They allow your dentist to see the structures of your oral cavity in detail and plan their procedures more accurately. In some cases, they can even develop surgical guides to greatly reduce the risk of unnecessary tissue damage.
Anesthesia: This allows you to not feel anything during the procedure. In fact, you won't even remember it after it's complete.
Better postoperative care: After your surgery, your dentist or oral surgeon will be able to prescribe you pain medications. They may also give you antibiotics to ensure that an infection doesn't take hold while your body is recovering.
While oral surgery certainly isn't routine, it doesn't need to be something you dread. With the use of modern technology and procedures, it can quickly restore your health and quality of life.
About The Practice
At Kulick Dental Group in Coral Springs, Florida, there are three doctors who can help take care of all your dental needs. The team has advanced training in dental implant placement, root canals, and tooth extractions. If you are wondering if you need surgery to resolve a dental problem, you can schedule a consultation through their website or at 954-341-0500.