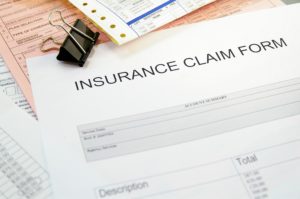 Over 170 million Americans have dental insurance to offset the cost of diagnostic, preventive, and restorative services. Although more Americans than ever have coverage, only 2.8% meet or exceed their annual limits. Let's face it, dental insurance in Coral Springs is confusing, but don't let that stand in your way of maximizing your monthly investment. You don't have to lose what you've paid throughout the year. Here's how you can use your policy before your benefits expire.
1. Choose the Right Dentist
Your dental insurance recommends choosing a Coral Springs dentist who is in their network. They have pre-negotiated fees to lower the amount you pay for routine services, like cleanings, checkups, and dental fillings. You'll benefit from more coverage at the time of services when using an in-network dentist.
You have the freedom to choose any dentist that accepts your policy, even if they are out-of-network. You can still use your coverage, but you'll have to pay the difference between the dentist's fees and your insurance's allowable amount.
2. Maximize Your Dental Coverage
Every policy differs; however, most standard PPO plans work the same way. By paying your monthly premium, you'll have access to:
Preventive Services
Your dental plan covers preventive services 100%. You can visit your dentist twice a year for a cleaning and checkup for only a co-payment. You'll keep your teeth and gums healthy to lower your long-term costs for care. Research shows every $1 spent on prevention can save up to $50 on restorative fees. You can preserve your smile without worrying about large dental bills down the road.
Minor Restorative Services
After reaching your annual deductible, your dental plan will pay up to 80% of the cost for common restorative procedures, such as fillings or tooth extractions. Quickly treating the problem will prevent it from worsening to avoid an expensive procedure later.
Major Restorative Services
If a serious complication occurs, your insurance can cover up to 50% of the fees until hitting your annual limit. Although every policy differs, most have a yearly maximum ranging from $1,000 to $2,000.
3. Don't Wait Until It's Too Late
At the end of the calendar year, your dental plan expires. You aren't reimbursed for anything you don't use, and nothing will carry over to the next year. You could lose hundreds to thousands of dollars that could have been spent on preserving a healthy, beautiful smile.
Your dentist will work on your behalf to file the necessary claims forms to maximize your dental coverage. If there are any out-of-pocket expenses, they offer the solutions you need to achieve your oral health goals without draining your bank account.
About Dr. Walter K. Kulick
Dr. Kulick earned his dental degree from the University of Pennsylvania before continuing his training in advanced procedures, like dental implants, TMJ therapy, and prosthodontics. He accepts many dental insurance plans to make a healthy smile affordable for everyone. If you have benefits that you're about to lose, contact our office today to schedule an appointment.